1222 Hamilton Parkway
Itasca, IL 60143
United States
CATEGORIES & HEADINGSdetails >>
Engineering Today's Solutions for Tomorrow's Global Demands

We are a global design, engineering and manufacturing company that sells product solutions into the white goods industry and leverages this portfolio and technology into adjacent markets and after sales channels.
Primary applications include controls for clothes washers and dryers, dishwashers, refrigerators, electric and gas cooking, ice makers, fluid dispensing, storage water heaters, gas valves for space/central heating and automotive/off road temperature and fluid controls.
We make products that are safe, reliable and attractive.
Vendor Showcase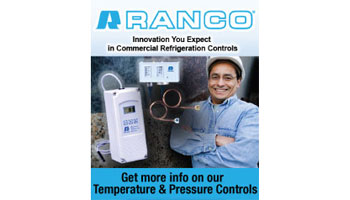 The perfect brand combinations in Commercial Refrigeration:
Robertshaw, Ranco, Paragon, and Eliwell.

Commercial refrigeration is essential in today's society, to preserve and protect food for people around the world. A variety of our systems are currently used in supermarkets and retail food stores. These include central refrigeration systems connected to food display cases, self- contained display cases and walk-in refrigerators and freezers. read more